A private 200-seat theatre that encourages dialogue with the actors and professionals, the Théâtre de la Clarté offers shows for the young as well as plays for all audiences.
It organises theatre training courses for children and adults.
Théâtre privé de 200 places qui encourage les rencontres avec les comédiens et les professionnels avant ou après le spectacle, le Théâtre de la Clarté propose une programmation culturelle variée : des spectacles «jeune public», ainsi que des pièces de théâtre pour tous les publics. Il organise des stages et cours de théâtres pour enfants et adultes.
Price: Selon le spectacle
Address 74 avenue du Général Leclerc
Métro : Billancourt (M9)
Phone: 01 46 05 18 40 / 01 46 05 61 01
Email : administration@theatredelaclarte.com
Site : http://www.theatredelaclarte.com/
Openings and hours Selon les horaires des spectacles
Services et équipements : Accès handicap / Bar / Climatisation / Privatisation pour évènements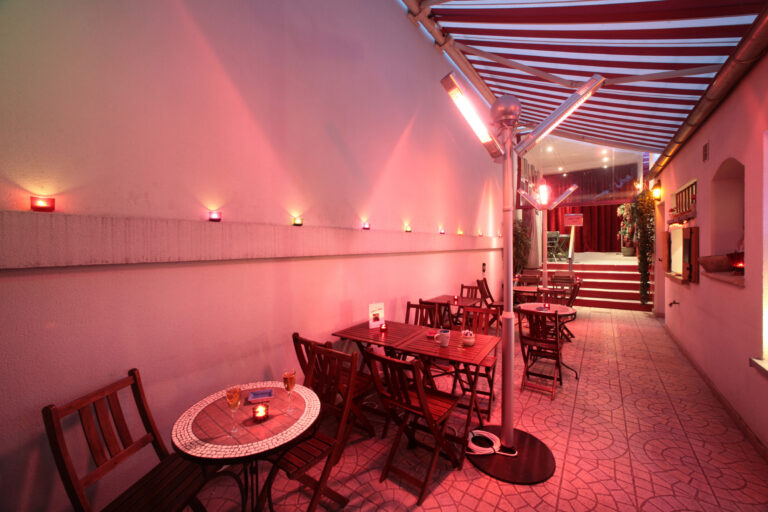 Du 16 septembre au 25 novembre 2023 à 14h30
Conte -
LES 3 P'TITS MINOUS
En savoir plus
Du 16 septembre au 25 novembre 2023 à 16h30
Conte -
PIOUF AU TEMPS DES SORCIÈRES
En savoir plus
Samedi 11 novembre 2023 à 20h30
Chants et Musique Soufis de la Vallée du Nil
En savoir plus
Vendredi 24 novembre 2023 à 20h30
One Man Show -
Greg empêche moi
En savoir plus
Vendredi 01 décembre 2023 à 20h30
One Man Show -
CHRISTINE BERROU « TROP»
En savoir plus
Du jeudi 07 au samedi 09 décembre 2023 à 20h30
One Man Show -
WALY DIA
En savoir plus
Samedi 16 décembre 2023 à 20h30
One Man Show -
JEANFI JANSSENS
En savoir plus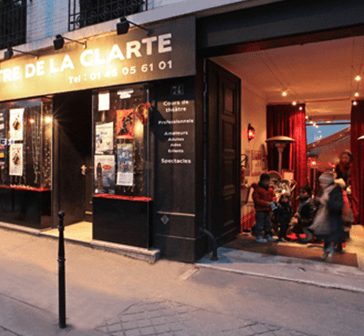 Price: Selon le spectacle
Address 74 avenue du Général Leclerc
Métro : Billancourt (M9)
Phone: 01 46 05 18 40 / 01 46 05 61 01
Email : administration@theatredelaclarte.com
Site : http://www.theatredelaclarte.com/
Openings and hours Selon les horaires des spectacles
Services et équipements : Accès handicap / Bar / Climatisation / Privatisation pour évènements